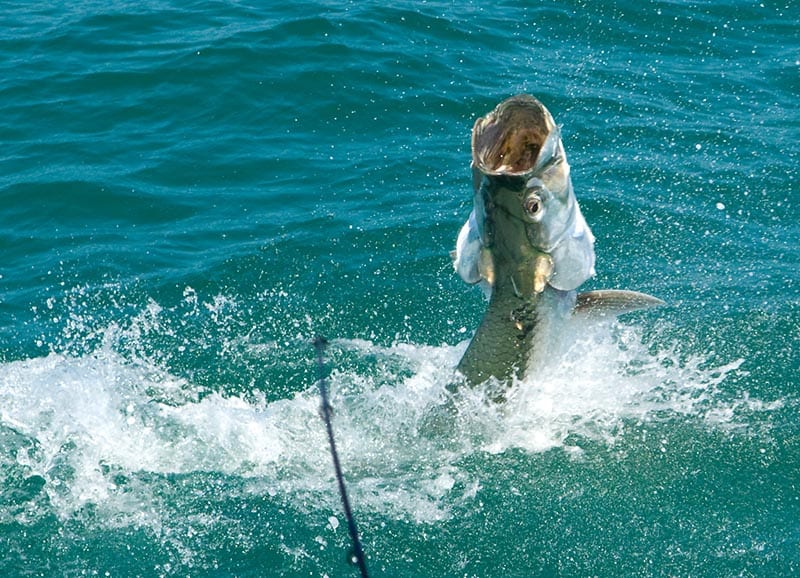 Silver King – What more needs to be said?
The king of the backcountry, channels, bays, and pockets – Tampa Tarpon Fishing offers some of the best fishing action in the state for these beasts. With the yearly run through the area, an angler can expect heart pounding action on both light tackle and fly rod. One of the most sought after gamefish in Florida, the Tarpon is rivaled by none. Pure speed and strength combined with heart pounding runs and acrobatic leaps come together to form one of the most memorable fishing trips you will ever have.
Charter Booking
Capt. Jim Lemke has been featured in many worldwide television shows like ESPN2 Inshore Angler and Urban Angler along with many local shows like Hooked on Fishing with Capt. Bill Miller, The Average Angler and the 47 Fish Finder with many more.
Why not create your own Tampa Bay Tarpon Charter memories and reserve a charter today!  BOOK NOW
Tarpon Fishing Information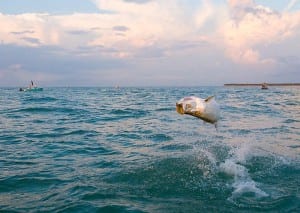 Tarpon provide some of the most epic fishing battles you can have on light tackle or the fly. Specializing in Tarpon Charters, Capt. Jim Lemke has developed multiple strategies for catching the sometimes elusive, yet ever sought after Silver King. Along with the most popular fishing time of the year for Tampa Bay Tarpon, the yearly run – Smaller Tarpon or "Micro-Poon" can be found in backcountry pockets during other times of the year as well.
Targeting Tarpon (no matter the size) by fly rod is probably one of the most exhilarating experience any angler or visitor can have in Florida waters. Of course, on light spin tackle the heart pounding action doesn't suffer any loss in quality for the adventurous angler. On either system, you can guarantee that the adrenalin filed rush of the hunt, the bite, and the battle are going to make for one of the most memorable trips you can have.