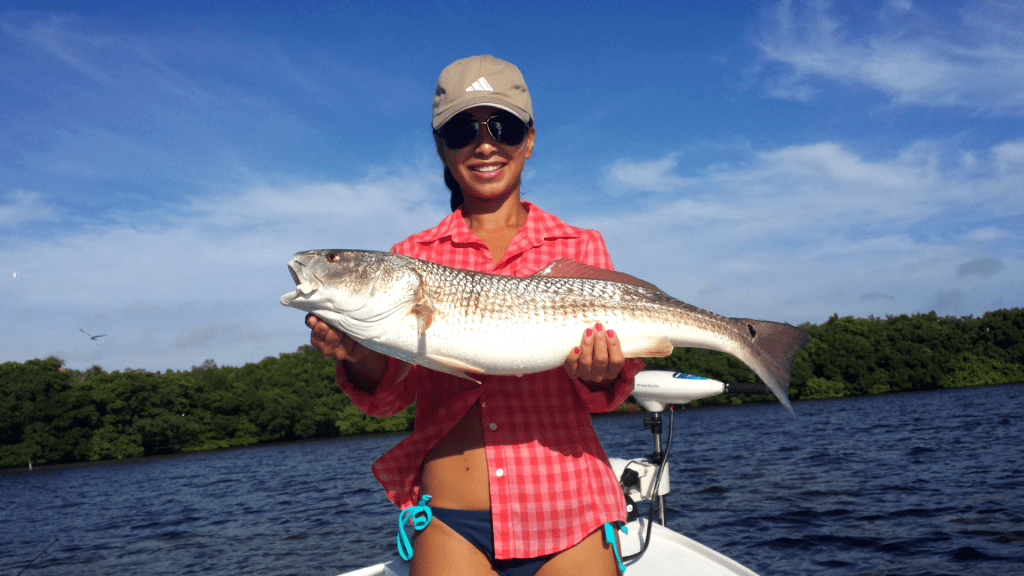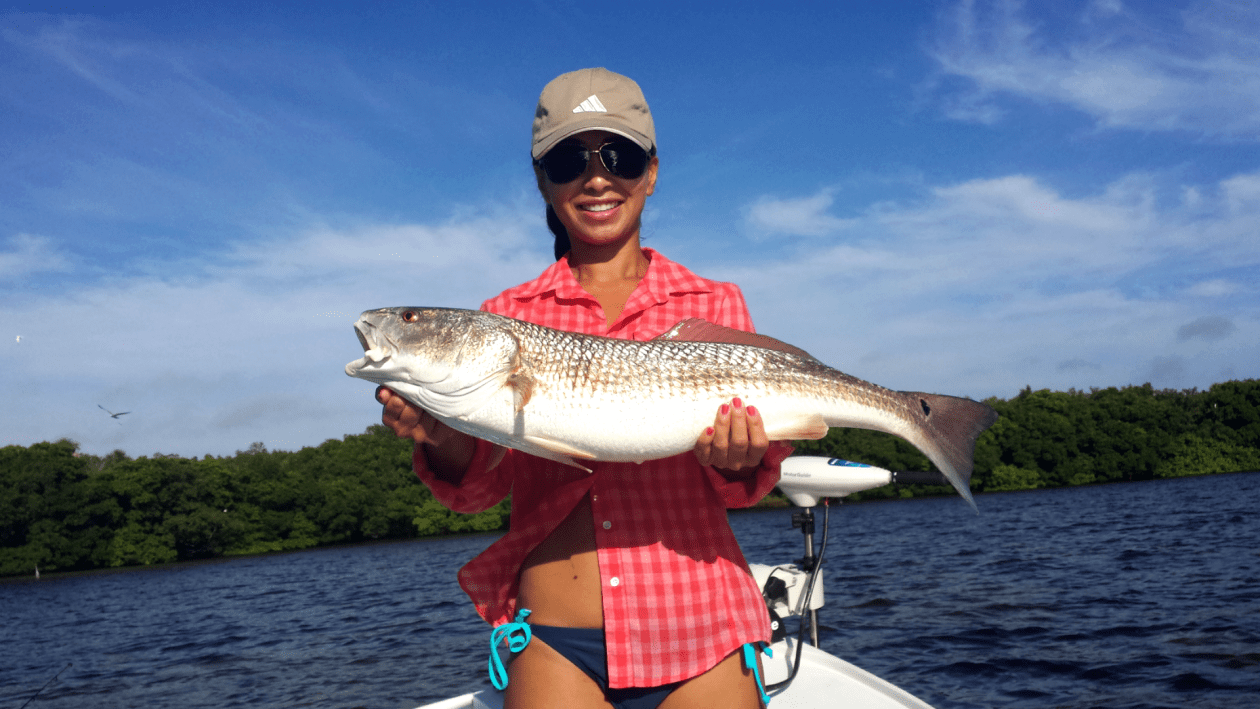 Tampa Bay's Flats are, topographically, a gently sloping road to the ocean's depths. The region's shallow Continental Shelf is dotted with sandbars and deep silky pockets where fish school for protection. Often, low tide reveals miles of silt bottom sea floor. Moreover, Captain Jim Lemke, and the team at Light Tackle Adventures, like an oceanic cartographer, has mapped the subtle nuances of Tampa's shallow coast, Captain Lemke knows where to reel-in the region's best offerings. With the guidance of Captain Lemke, Expect to reel-in Seatrout, Redfish, Snook, and Tarpon.
There's no bond with nature like floating atop the region's shallow waters and feeling a Snook, Redfish or Tarpon struggle on the line. Tampa Bay's Flats are renowned as the World's best inshore fishing. Moreover, Captain Lemke and his seaworthy crew will guide you on an unforgettable journey through the Tampa Bay Flats. The Captain possesses over 20 years of experience reaping fish from these calm waters. Fear not seasickness, Tampa Bay's waters are as gentle as a lake. The neophyte will learn how to effectively deploy live bait, artificial lures and the art of fly fishing, atop the Maverick's deck.
Light Tackle Adventures' charters are embarked on shallow draft boats. Shallow draft boats navigate Tampa's Flats with ease; shallow draft hulls allows anglers to penetrate the region's skinny waters. " We pole the boat with the motor up as it is literally too shallow to power the boat into. Poling is the ultimate way to spot and stalk fish on the flats," states Captain Lemke.
Why not set sail on an epic fishing adventure? The crew at Light Tackle Adventures is family friendly and will assist anglers of all skill levels. Moreover, Tampa Fishing Charters are a relaxing adrenaline rush – a paradox – Florida's serene vista induce a state of relaxation, while the feeling of a Redfish struggling on the line brings about a pulse-quickening excitement.