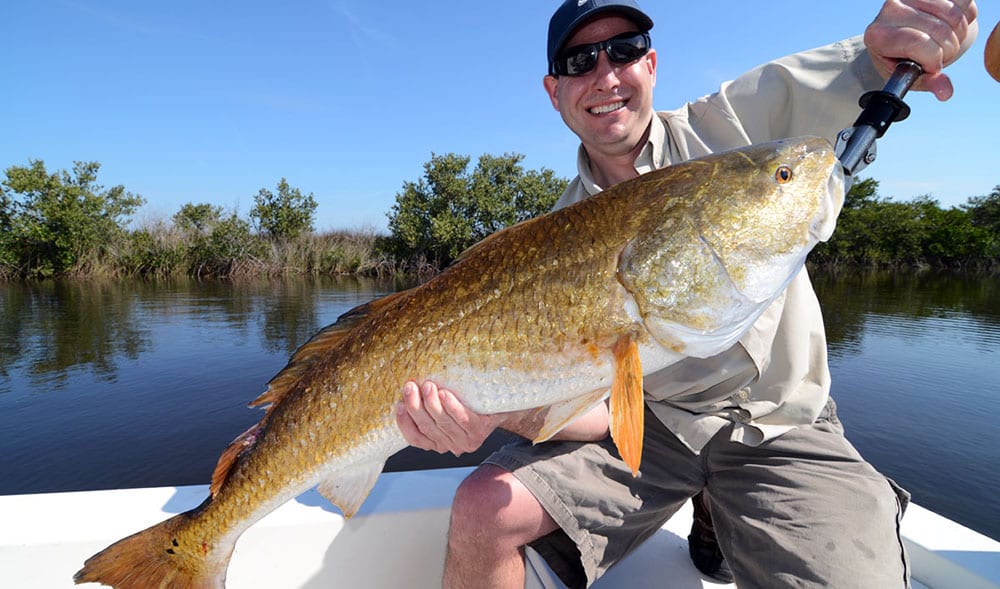 Spring like fishing in Clearwater Beach – With the spring like air temperature's still hanging in the 60's at night and the upper 70's during the day in Clearwater Beach you might want to look for the warmer times to fish like the last of the outgoing tide and the first few hours of the incoming tide or mid-morning or later in the afternoon.
With the water temperature still hanging around the upper 60's to low 70's-degree mark during mid-day. I would first fish the reefs in the morning for Sheephead and some Snapper and a lot of other types of fish you can catch around the bay area reefs. I will also put out a flat line for some Mackerel and maybe a shark.
As you start moving up to the flats of Clearwater Beach this month you find a lot of fry bait to nice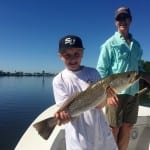 sardines and that means the fish moving up on the flats to feed. In the 2 to 5 feet of water you will find the Trout feeding as you move into that 3 feet and above up to the mangroves you will find the Snook and Redfish feeding. In the springtime, I like the outgoing tide to about half way up the incoming tide that's when the water temp is the warmest.
Capt Jim Lemke charters out of Tampa, St. Petersburg and Clearwater and can be reached at (813) 917-4989 and at captjimlemke@gmail.com