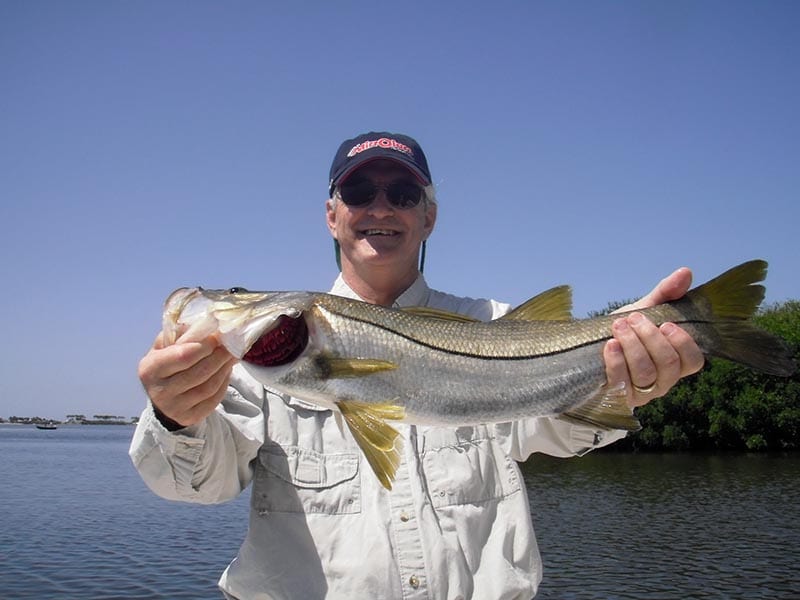 Tampa is the Emerald Coast's most understated city. Ecologically, Tampa is renowned for the artificial reef, diversity of fauna and white sand beaches. Fly Fisherman will find a paradise while wading the bay's shallow waters. It's said that Spanish Mackerel jump from these waters, even for the novice angler. Tampa offers Fly Fishing and unparalleled nightlife, along pristine shores.
A favorite pastime among Tampanians is Saltwater Fly Fishing, locals especially enjoy inshore fishing along the region's bay. Tampa Bay is relatively shallow, it doesn't exceed 12 foot in depth – the perfect shoreline for wading with a fly rod. An angler, at Tradtalk Fishing Forum, shared his fishing report: "I waded and fished the Bay, I [caught] Mackerels on the fly rod," he added, "fun fish to catch and teeth like razors." Spanish Mackerel, Spannies in Tamapnian vernacular, are abundant in the bay's serene waters.
Tampa's De Soto Park is an exemplary location for reeling-in Spanish Mackerel on a fly rod. The barrier island possesses 1,136 acres of mangrove, white sand beaches, and a pier. The pier claims to be Florida's longest recreational fishing deck. It can be fished free of charge until 11:00 PM. According to Visitflorida.com, Spannies, are reeled-in by the dozen in the waters along Fort De Soto. Visitors may also take a ferry to Egmont Key.
With the right Fly and a well-executed cast, Mackerel leap from Tampa's waters. Anglers may want to invest in a fine wire tippet; Spannies possess Barracuda like teeth and can bite through monofilament with ease. According to Fishinfranks.com, Mackerel chomp anything that makes a wake. These fish may eat the lure and the knot that affixes the line to the lead.
There's more than Mackerel beneath Tampa's waters. A plethora of fish species call the bay home, though some are reeled-in seasonally, due to migratory patterns. The angler will pull Pompano, Drum, Red Grouper, Amberjack, Snook, Sea Trout and Red Fish from Tampa's clear waters. Some anglers utilize an arsenal of high-tech equipment to reel in fish, but these fish are often reeled-in with more affordable equipment and homemade lures.
Locals suggest cooking your catch Islamorada-style. Tampa's Mackerel make for a sensational dish. According to Oldsaltfising.org, Tampa's Mackerel are bursting with stout oily flavor.
After a hard day of Fly Fishing, scuba dive the Bay's sunken treasure, the A.B. Noyes, or mingle with locals in Ybor City, Tampa's district for nightlife.