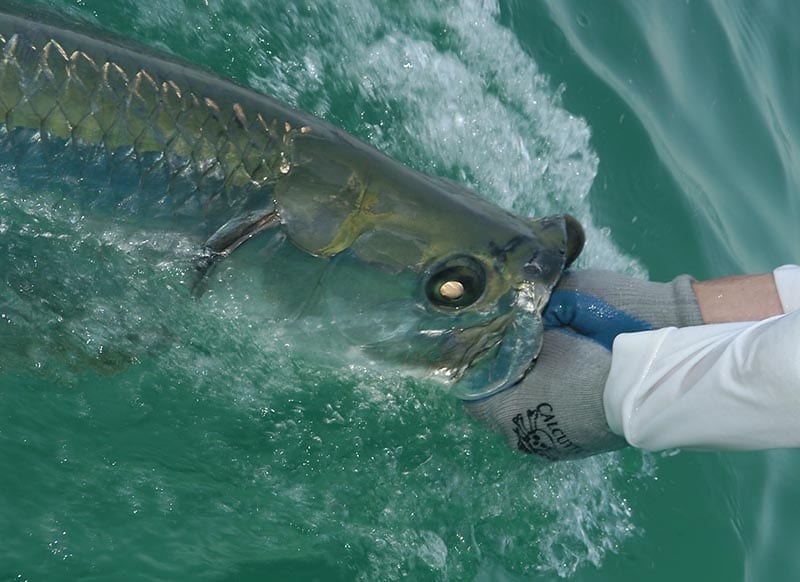 Tampa is renowned for energetic nightlife, unadulterated mangrove,  and premier Tarpon fishing – migrating schools of Tarpon may be reeled-in from Tampa's shores, along bridges or atop the artificial reef. Tampa has so much to offer; why not take a sojourn in "The Big Guava?" The cities early investors may not have made a fortune in wild guavas, but they stumbled upon a wealth of fish.
Tampa's artificial reefs make for a superb fishing experience. According to the Environmental Protection Commission (EPC), fifty- thousand tons of material has been submerged in the gulf coast since 1986. These artificial reefs promote biodiversity and enhance local fishing. The angler can charter a boat to fish the reefs or thumb a ride with a Tampa local. Whether fishing from a dock, the shore or atop a reef, Tampa is bound to please all fishermen.
What makes Tampa an angler's paradise? Florida's Gulf Coast waters are a complex system of currents. The Caribbean and Antilles current converge along Florida's West Coast, making their way to the Atlantic. Those waters are a shocking 3660 miles deep. It's Tampa's deep offshore waters that relinquish the heftiest Red Snapper, Permit and Sailfish. Tampas' rapidly moving deep waters make for a surreal vista – reaping fish from Tampas' waters is akin to something from a dream.
Whether you have an unlimited budget or a shoestring budget, Tampa has something to offer, and the fishing is sensational! The region is renowned for Florida's most exciting fishing. Tampas' anglers take pride in the big catch, especially Tarpon. Tarpon are revered for their fighting spirit and aerial displays. These fish exert a tremendous force on the line. A braided line and heavy hook are required to reel-in Tarpon. It's the Tarpon's head shaking tactics that strain a rig and cause the angler's hands to blister. What an amazing catch!
In most Gulf waters the Red Snapper is the prized catch, but Tampa locals take pride in Tarpon, Seatrout and Redfish. Tampa Bay is one of the largest saltwater estuaries in the world and it is home to some of the most exciting Tampa Inshore Fishing Charters on the planet. With Redfish, Trout, Snook, Tarpon, Sheepshead, Cobia, several species of sharks and many other types of fish call Tampa Bay their home.